Art direction, UX/UI design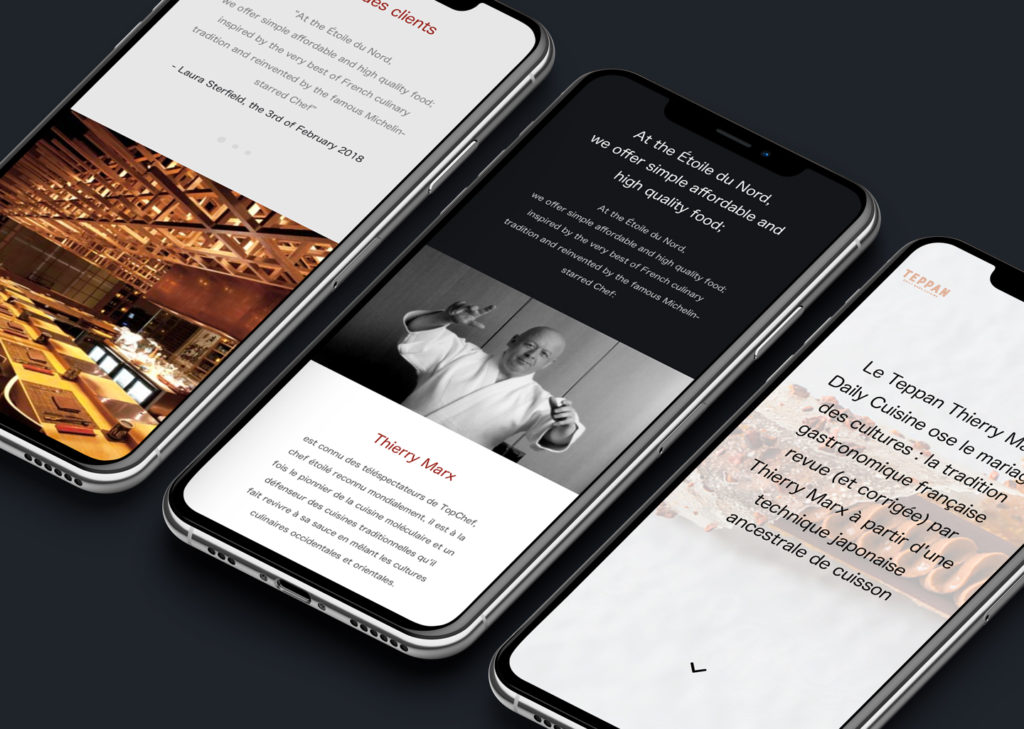 The successful and innovative chef Thierry Marx needed digital platforms for his three new restaurants. The challenge was to remain faithfull to the sophisticated know-how of Thierry Marx and to keep the platform simple and accessible to all kinds of customers.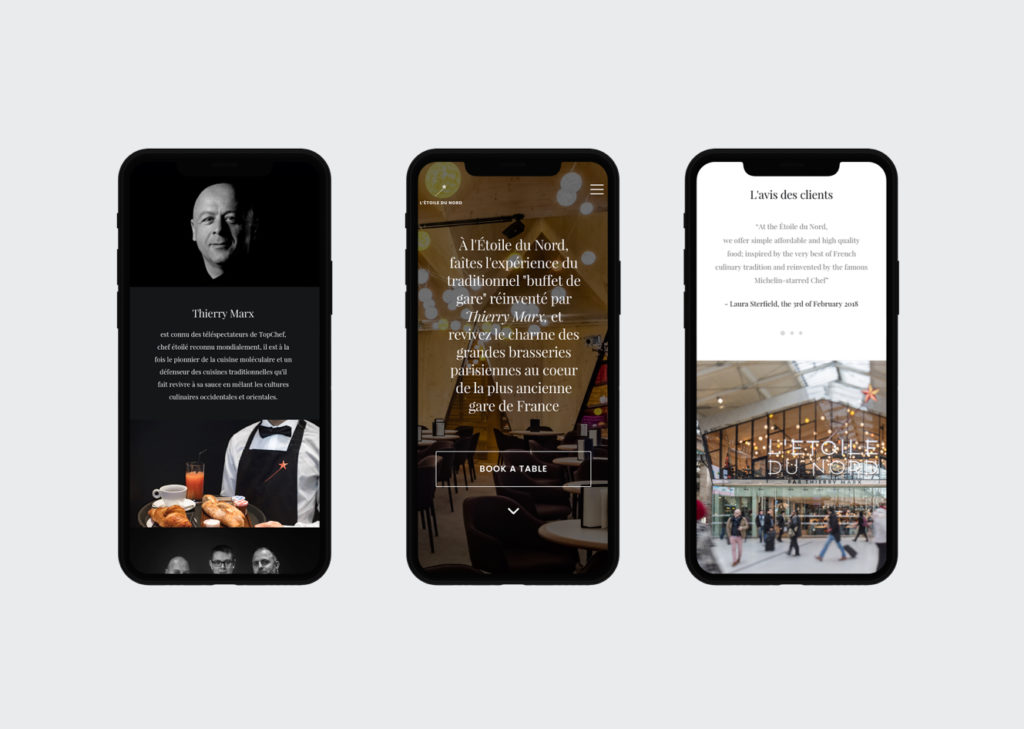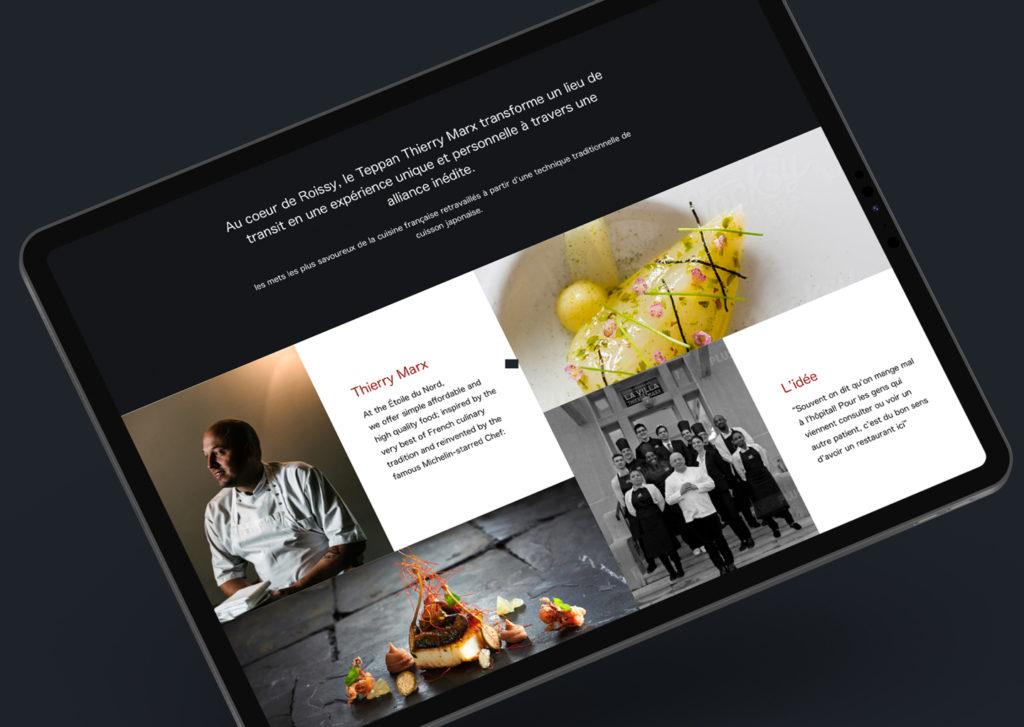 We created luxurious designs that mimic the restaurant experience: immersive video on the homepage, clear and accessible menu, large visuals of the dishes. We included instagram pushes, which have a significant impact on users, when used as social proofs.