UX/UI design
Pitch for the design of the new Repetto website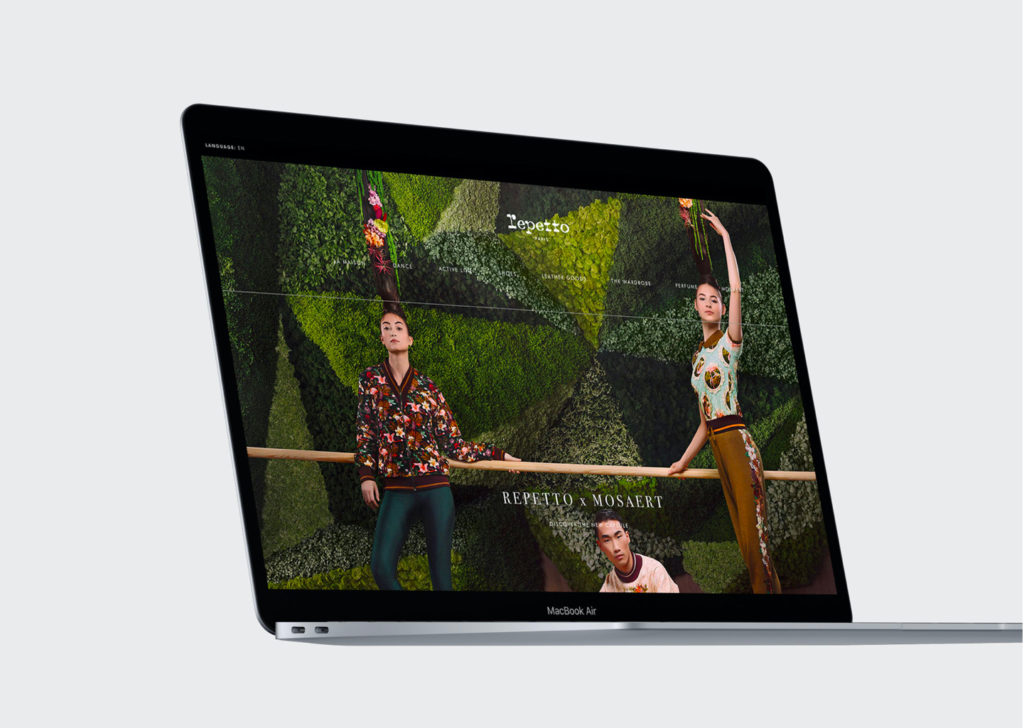 We created a mobile first digital experience, displaying large visuals. Our goal was to remain faithful to the brand identity by crafting an elegant and soft interface.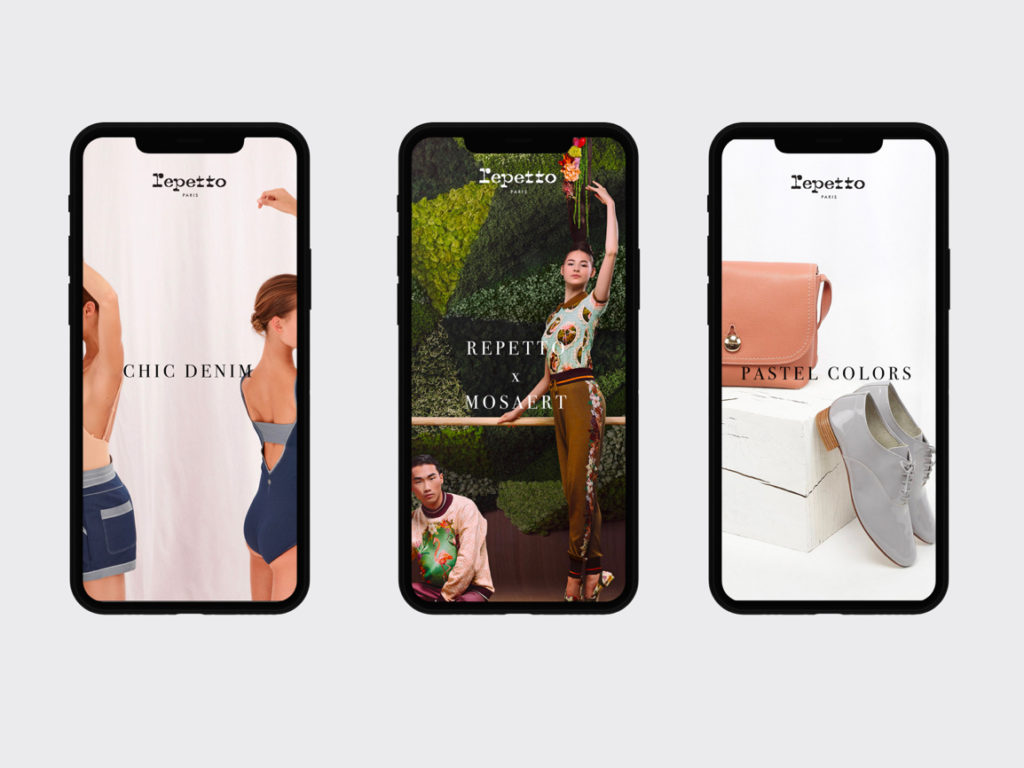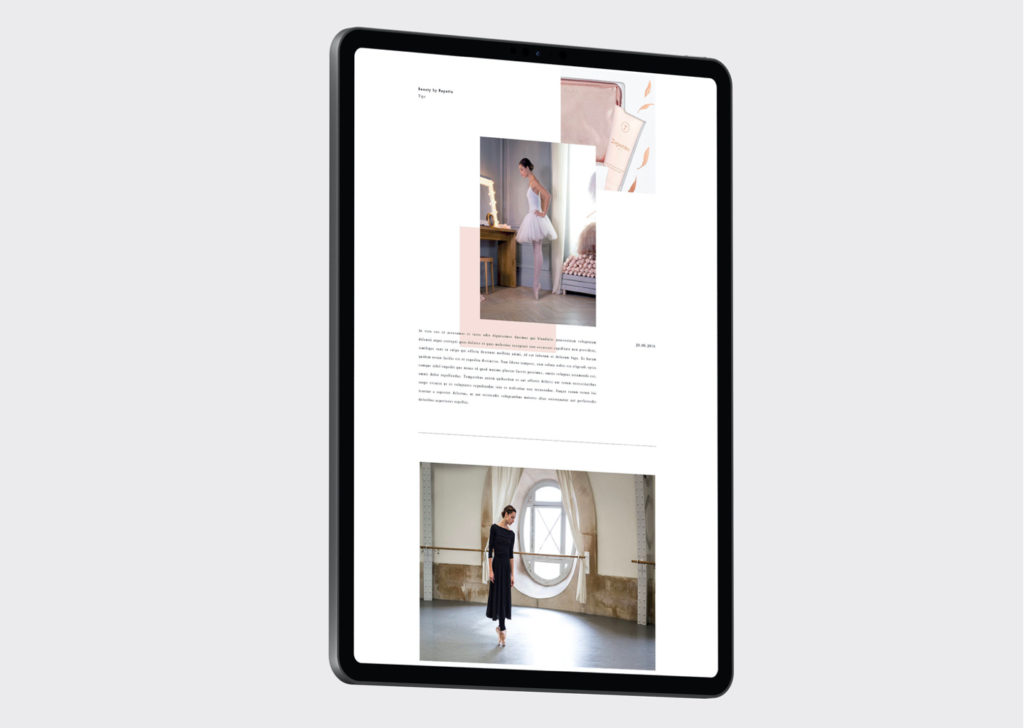 We designed live prototype to test our creative proposal and ended with the full online experience.